gc2b x DC Fridge Collective x Plantita Power
Exercising gratitude can be demonstrated by being good stewards of what has been entrusted to us, whilst continuously seeking ways to leverage resources to support others. Our newest capsule collection, "A Place to Grow" is centered in one goal: to provide healthy food options for our community through supporting local organizations on the forefront of the fight against food inequity. In Washington, D.C. and throughout America, countless BIPOC individuals face the impact of living in the middle of a food apartheid. A food apartheid is the intentional creation of institutionally racialized and discriminatory systems which create barriers and prevent access to fresh, healthy, and sustainable food. As a company focused on products, actions, and resources committed to providing life affirming and nourishing support to the community, we feel it is our time to interrupt this inequity. With your support, we know we can make a difference.
In addition to raising funds through the capsule collection for DC Fridge Collective (DCFC) and Plantita Power, gc2b is also building a community garden at our headquarters outside of D.C where we will be growing and harvesting root vegetables, leafy greens, and healing herbs to offer our community year-round! The herbal designs seen in the capsule collection are inspired by herbs grown in our very garden: borage, spilanthes, calendula, and chocolate mint. All four herbs embody healing & restorative properties for the mind, body, and spirit. We're proud to share that both the yield of the produce from our garden and the proceeds from the capsule collection will also help us build, stock, and maintain a DCFC community refrigerator hosted by one of our partner organizations here in the city.
Nutritional access and food sovereignty are not just an equity issue, they are a human rights issue. We urge you to support our "A Place to Grow" capsule and do your part in ensuring folks are receiving basic necessities to survive.
---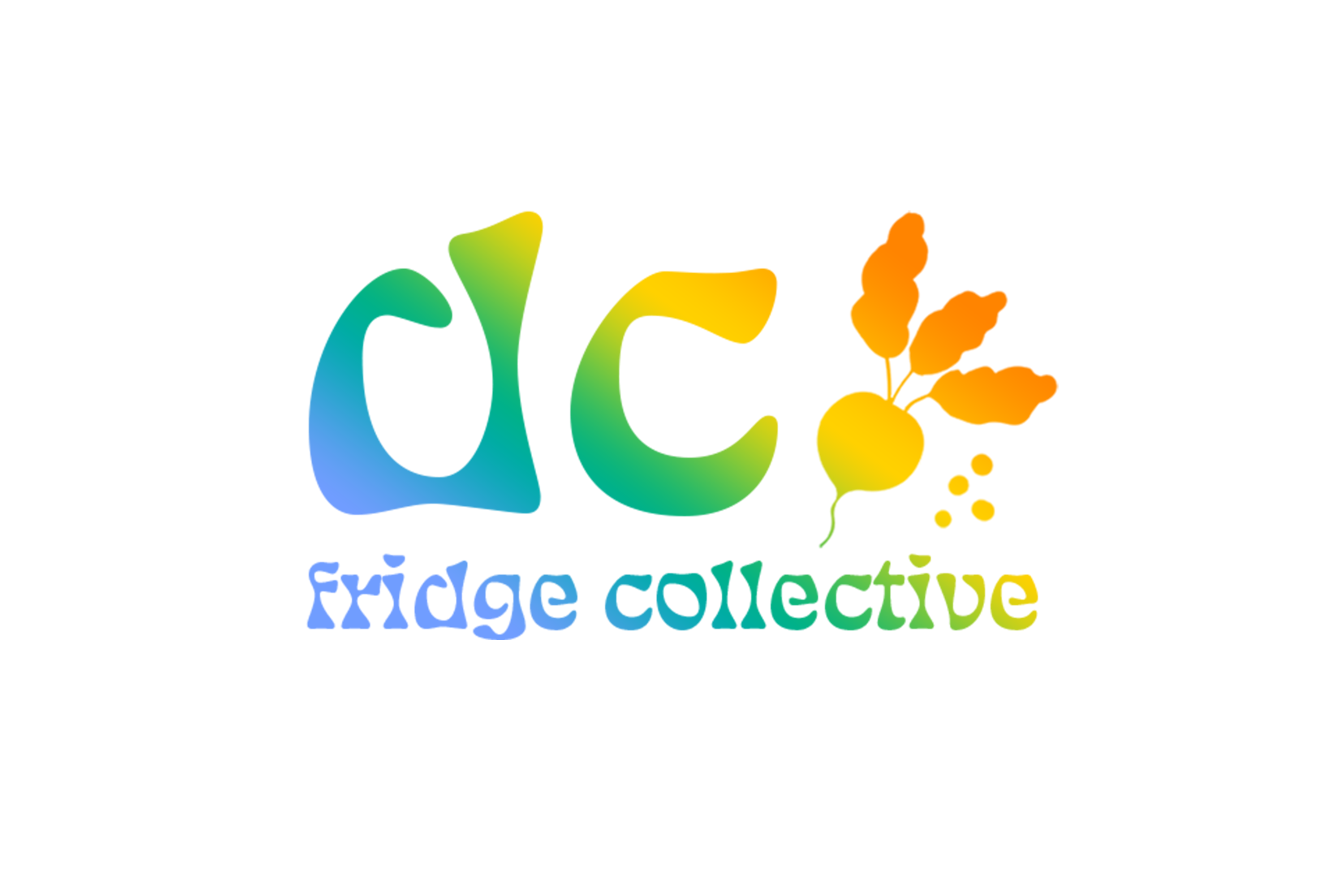 At DCFC, we believe that no one should have to leave their neighborhood to access fresh food, but we know this to be the reality for far too many in our city (Washington, D.C.).
Our coalition of community organizers, food industry folks, non-profits, small businesses and neighbors host distribution events and stock community fridges and pantries across the city with fresh produce and pantry staples in an effort to meet the need where it's at- in every single ward of the city.
We are dedicated to centering our work around community needs, and while we started with the aim to expand food access, we know that access alone isn't enough. Food sovereignty is the goal. We want to not only be able to get the food we need but we want to be in full control over what we eat, when and how. We know that true sovereignty won't be found in our fridges, and that's why we're working to address the other side of the issue by building the capacity to grow what we need in our own communities.
Since November 2019, Plantita Power has created community gardens for QTBIPOC housing collectives and mutual aid groups. Additionally, they serve as a food source to movement spaces via meal distributions at local social justice marches. Centering QTBIPOC individuals in Washington, D.C., they strive to bring healing to a community that lacks access to basic needs and mental health services. Plants become a tool for healing while also providing a sense of agency over one's food. After a successful pilot program where monthly seedlings were distributed to over 200 homes in the city, and nearly 100 throughout the United States, Plantita Power will be relaunching their program this upcoming summer.