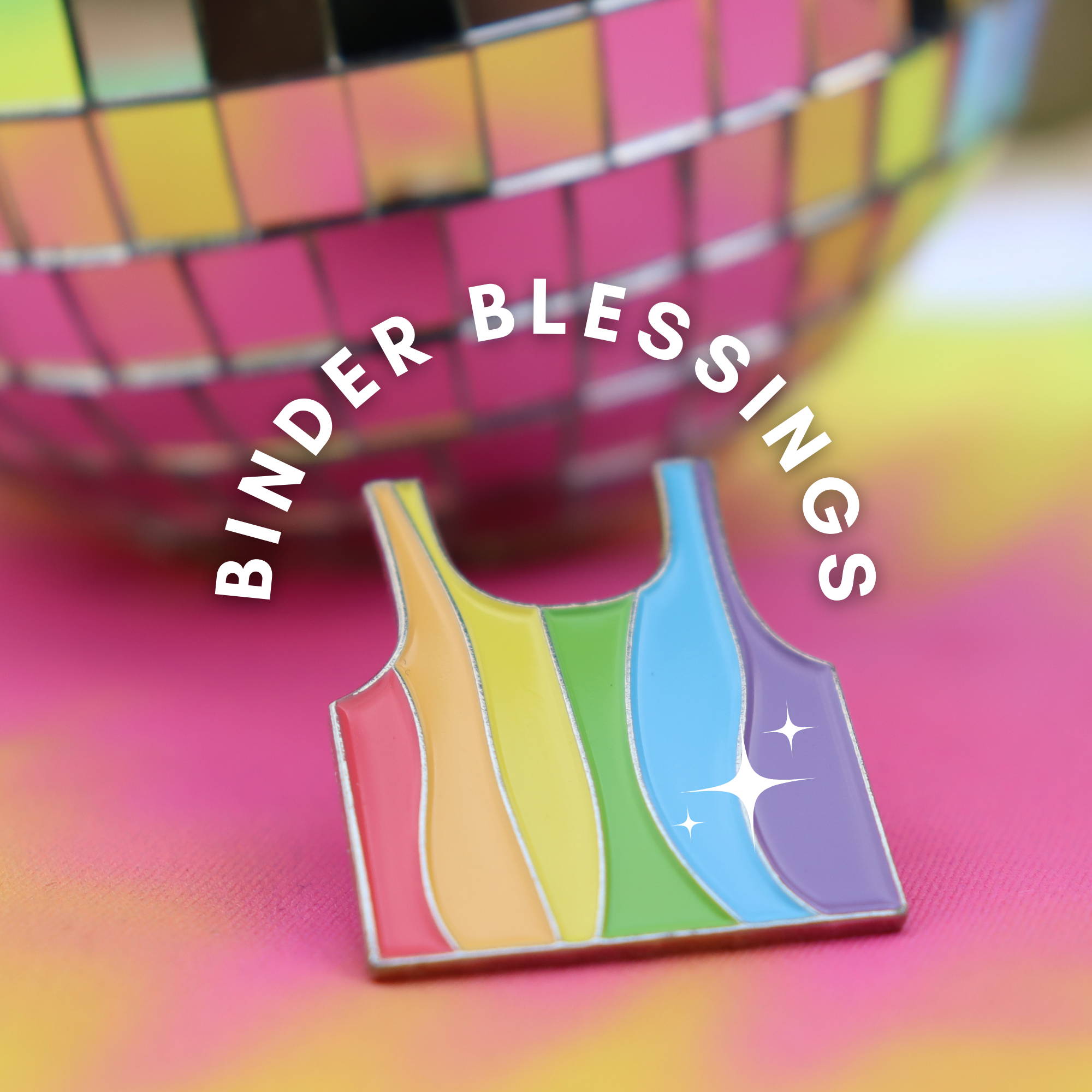 Each of us is like a piece of a puzzle, uniquely shaped by life experiences and the various people that cross our paths. Although we can stand alone, joining together our precious pieces makes for an even more beautiful, blessed, and whole vision.
This giving season we are channeling this spirit of unity, and call on you, our gc2b family, to take part in our new project, Binder Blessings. Launched by gc2b's philanthropic arm, 2b.care, Binder Blessings hopes to provide new binders to those in our LGBTQIA community who are unable to obtain one for themselves.
Starting today through the end of the holiday season, you will be able to donate to Binder Blessings by purchasing limited edition collector's pins. The first product of its kind from gc2b x 2b.care, each binder-shaped colorful pin is like a single puzzle piece designed to fit together in the Binder Blessings pin set. With each pin or pin set purchase, someone grows closer to receiving a life-affirming binder!
Although pins will be available individually, you can purchase a Binder Blessings pin set which includes all 5 pins! The five-pin set includes the connective cog piece that holds everything together.
100% of the money raised will benefit Binder Blessings, and 2b.care will match 25% of all raised funds. Ready to gift a Binder Blessing and #PinYourPride? View the collection page on our website!

---