Sponsored by gc2b, the Odyssey Teen Camp Diversity Scholarship will award $1000 to five BIPOC teenagers who identify as LGBTQ+.

gc2b is committed to supporting and uplifting BIPOC folks within the LGTBQIA+ community. In continuing this priority, we are happy to announce a partnership with Odyssey Teen Camp to extend $1000 scholarships to 5 young BIPOC teens to apply towards the partial cost of attending summer camp this year.

Applications are available now and can be accessed here. Deadline to apply is April 1st, 2021. Please submit your application along with a video or written essay describing what you hope to gain by attending Odyssey Teen Camp this summer.
Odyssey Teen Camp is looking for LGBTQ+ Black, Indigenous, People of Color teens who believe in building a bigger, brighter, and more inclusive future.
---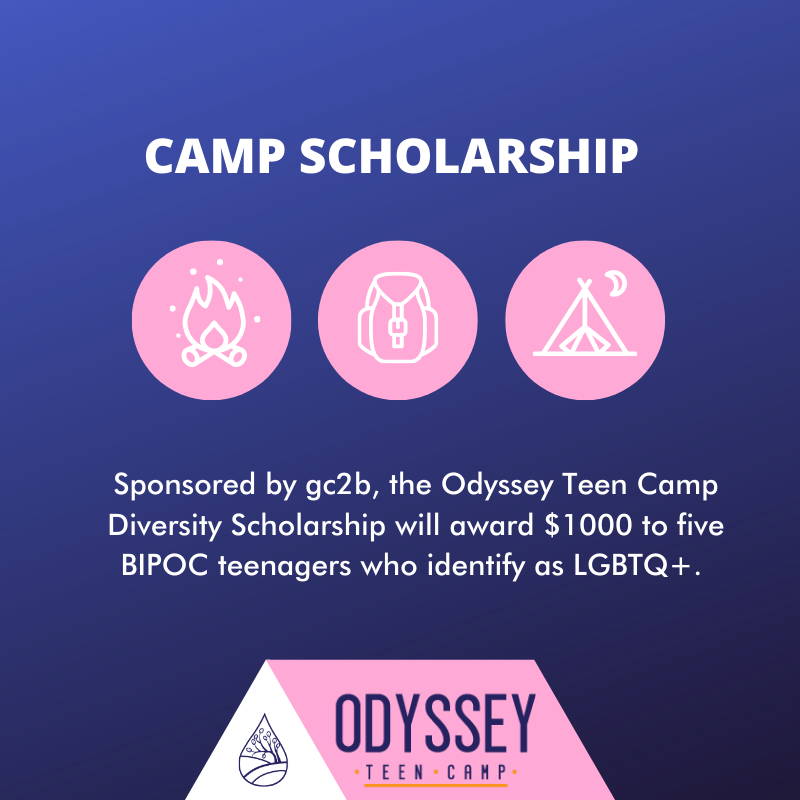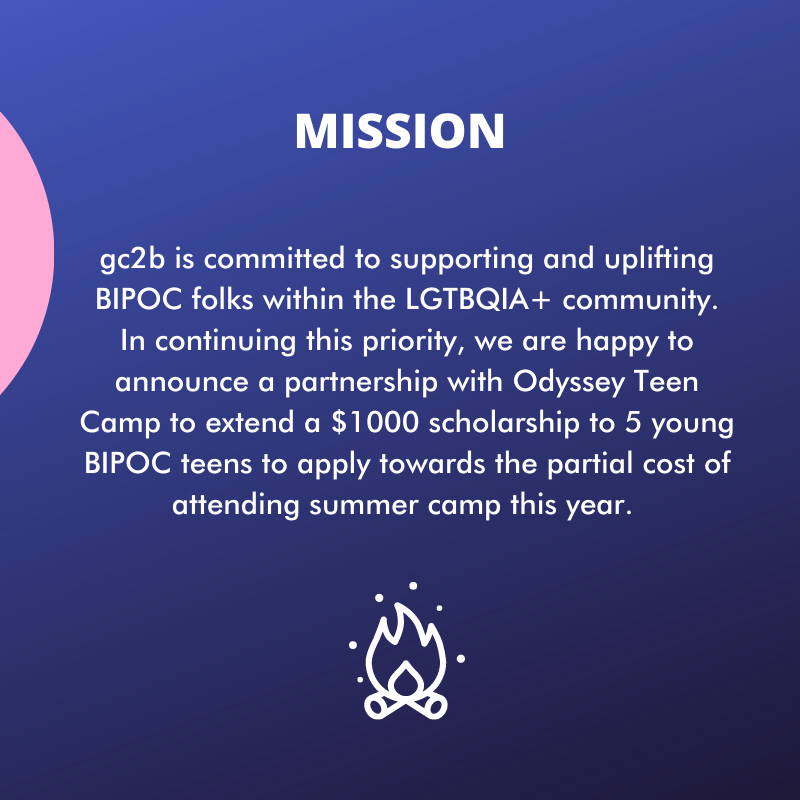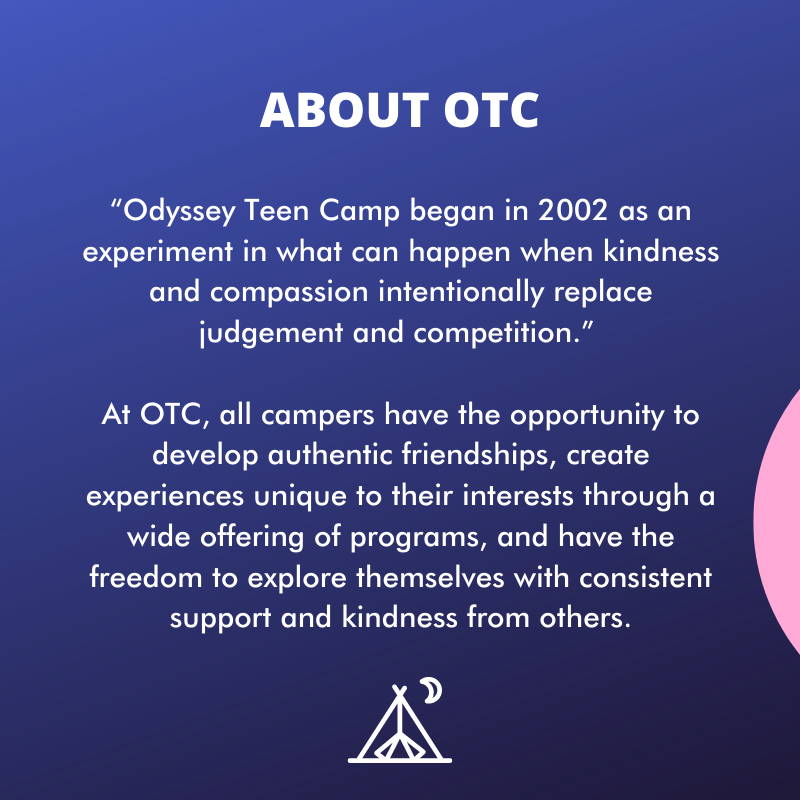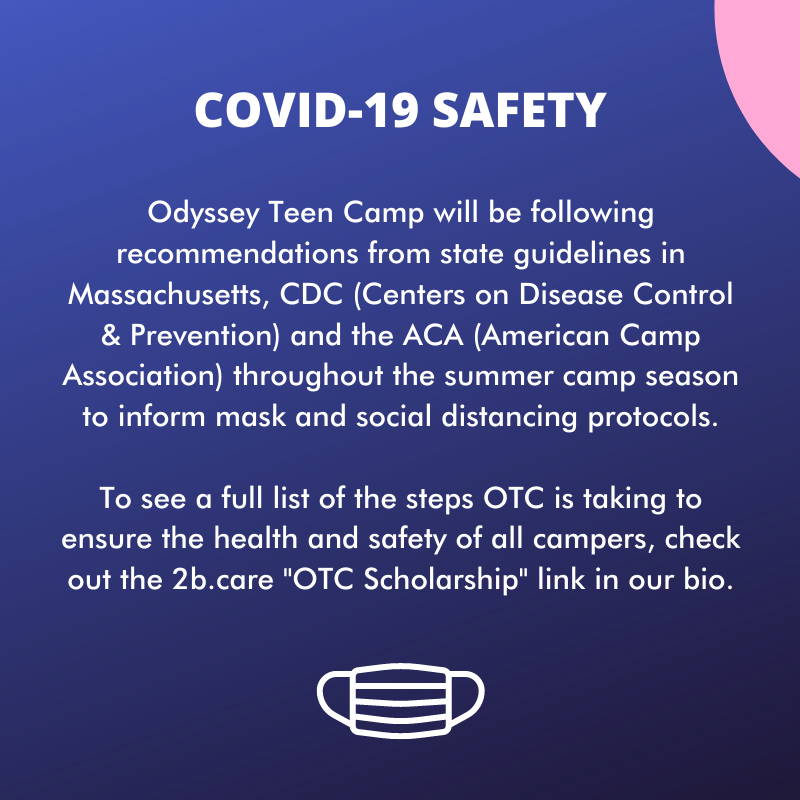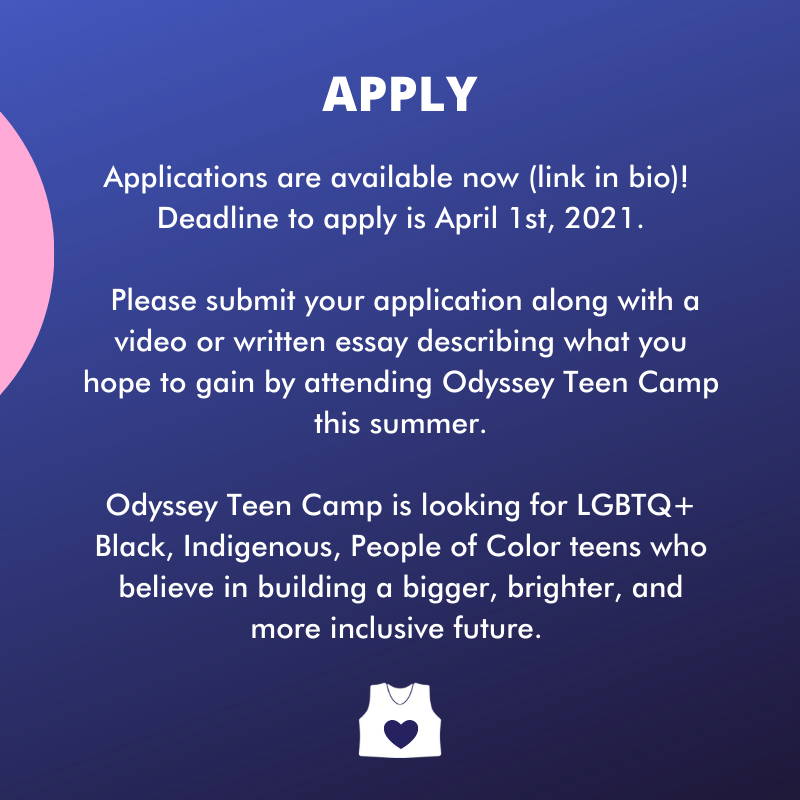 COVID-19 Protocols provided by OTC:
- All campers will arrive at camp on June 26th. People will not come to camp after that date. Everything we do will be geared towards creating a COVID-free bubble at camp.
- Everyone will limit their exposure to others for 7-10 days prior to camp.  
- Within 3-5 days prior to arrival everyone will have an at-home molecular PCR COVID test. Odyssey Teen Camp will be coordinating setting everyone up with their test.
- Upon arrival, everyone will take a rapid antigen test before entering camp.
- On day five of camp, everyone will have another PCR test.
- We plan to eat all our meals outdoors and do just about every activity outdoors. If we have to do any activities indoor we will wear masks.
- We will be doing temperature checks and symptom screening throughout the summer.
- Staff will NOT be allowed off site on their days off.
- We will not host any outside guests during the summer and no visitor days.
Provided by Odyssey Teen Camp leadership.